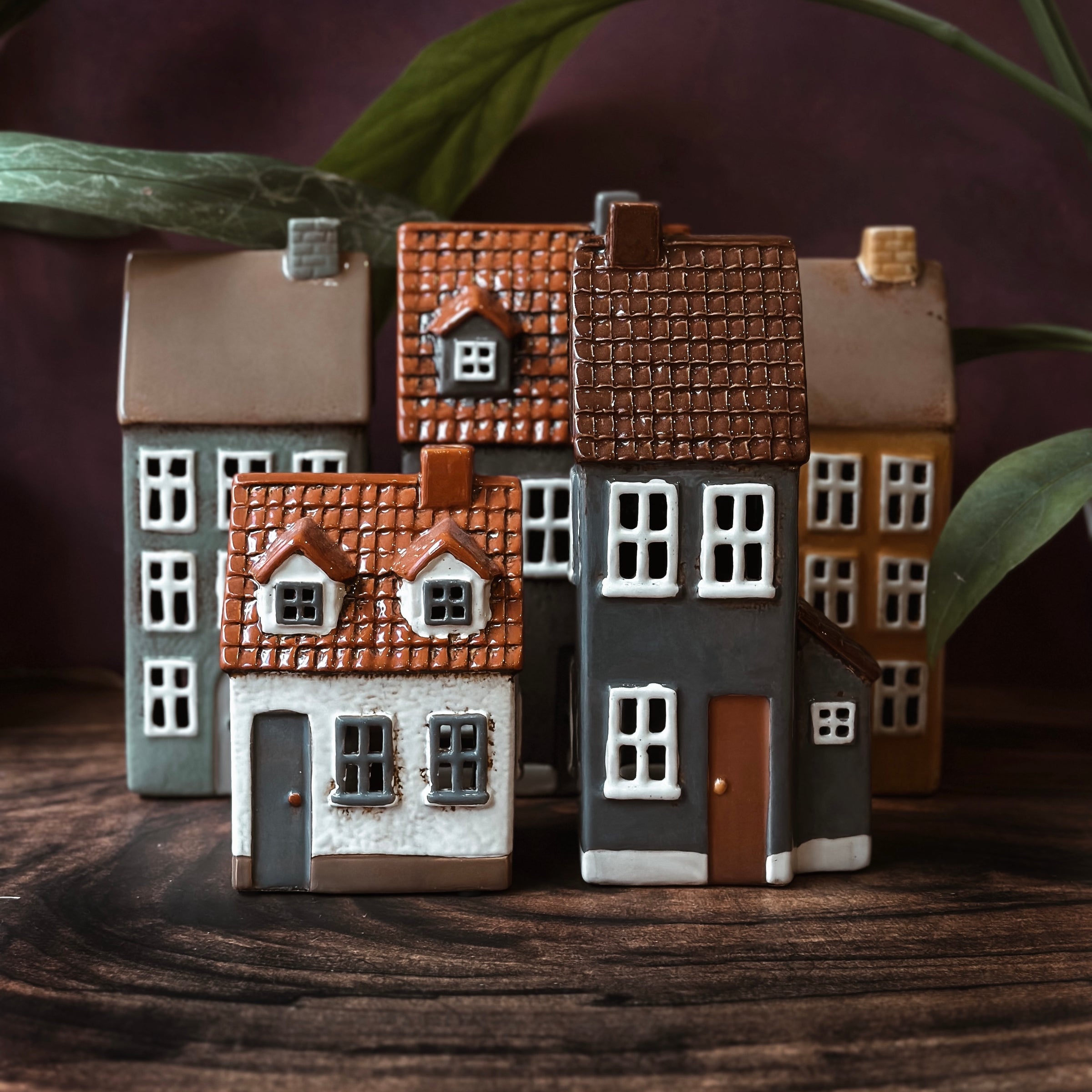 "Discover the Magic of Nyhavn Coloured Ceramic Houses."
Who can resist the charm of the exquisite Nyhavn houses, adorned with their delightful details and glossy ceramic finishes? These architectural gems draw inspiration from Copenhagen's iconic Nyhavn harbor district, renowned for its vibrant and history-laden houses, each possessing its own distinctive story and a touch of whimsy.
These enchanting ceramic houses can either stand alone, nestled amidst pots and plants, or be arranged in a row, forming a quaint miniature neighborhood. Wherever they find their place, the Nyhavn houses infuse an enchanting ambiance, especially when a flickering tealight is nestled within, casting a cozy glow through their petite windows.
These petite yet immensely popular ceramic houses perfectly align with the contemporary trend of incorporating artisanal craftsmanship into home decor. Glazing ceramics always carries an element of unpredictability, and it's during the firing process that the colors truly come to life. This is precisely what imparts these small houses with their unique and authentic character, featuring subtle color variations and charmingly rustic edges.